Our Story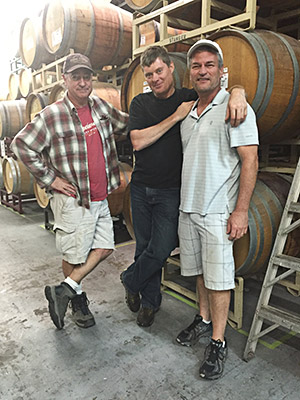 Hoity, we're not. Just three working stiffs from Chicago, Denmark and that other country, San Fernando Valley.
Our formula is simple. World-class wine needs world-class grapes.
We can't afford our own vineyard, so this humble bunch buys from the best. To that end, Hoi Polloi has cultivated friendships with premium growers up and down the West Coast.
Size matters. Our micro-scale production means every barrel we produce gets our full hands-on attention - something large scale wineries simply cannot do.
Our wines are more than just presed grapes. Into our bottles, we squeeze our collective effort, sparse savings and a deep, desperate desire for profitability.